First Look at Falcon 9 and Heavy Updates for NSSL
An FAA environmental assessment shed some light on changes that would come to SpaceX's Falcon family if and when they're selected as a Phase 2 launch provider: the new service tower that would be built at Pad 39A to support vertical integration of payloads, and the longer fairing that would be required for certain payloads.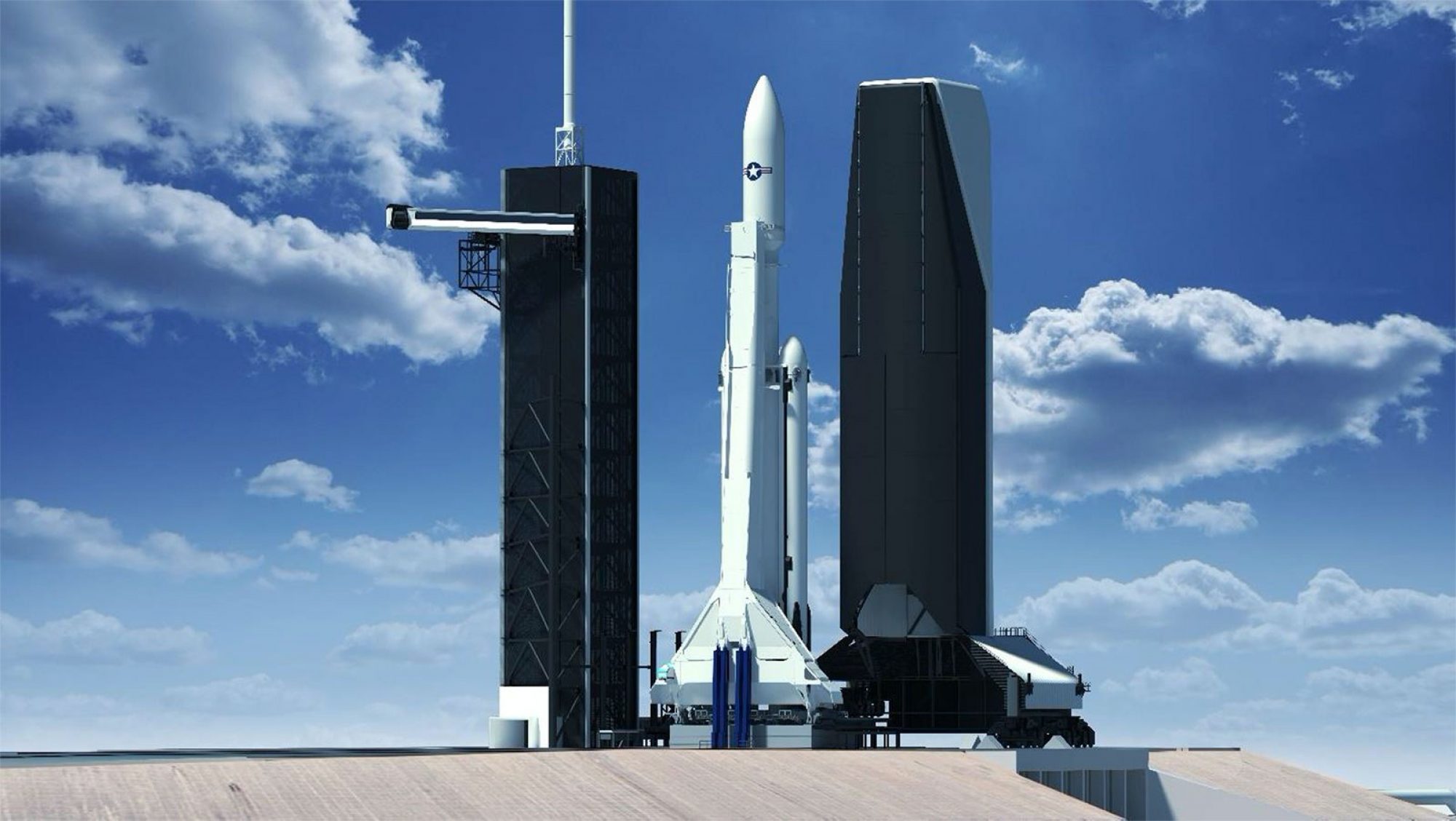 The rendering looks a lot like the longest fairing that RUAG provides for Atlas V (and soon, Vulcan), so maybe this was done back when SpaceX was trying to work with RUAG on that. I'm not sure we know where that stands now, but in any event, the fairing will probably look similar.
Aside from an increased launch cadence, one of the main reasons for the new environmental assessment is because SpaceX is on the verge of flying polar flights from Cape Canaveral (SAOCOM-1B is scheduled for the end of March using this new trajectory).
The combination of all these updates—vertical integration at Pad 39A, longer fairings on Falcon 9 and Heavy, and the opening of the polar trajectory from Cape Canaveral—indicates my hunch was correct and Vandenberg will be used less and less by SpaceX, if at all. It sure seems like Falcon Heavy will never get a launch pad at Vandenberg.
The only kinds of launches that would likely require Vandenberg are the occasional retrograde launch carried out for NRO satellites. Otherwise, SpaceX should have the lift capacity from the east coast for anything that can fit under their new fairing and is headed for sun-synchronous orbit.