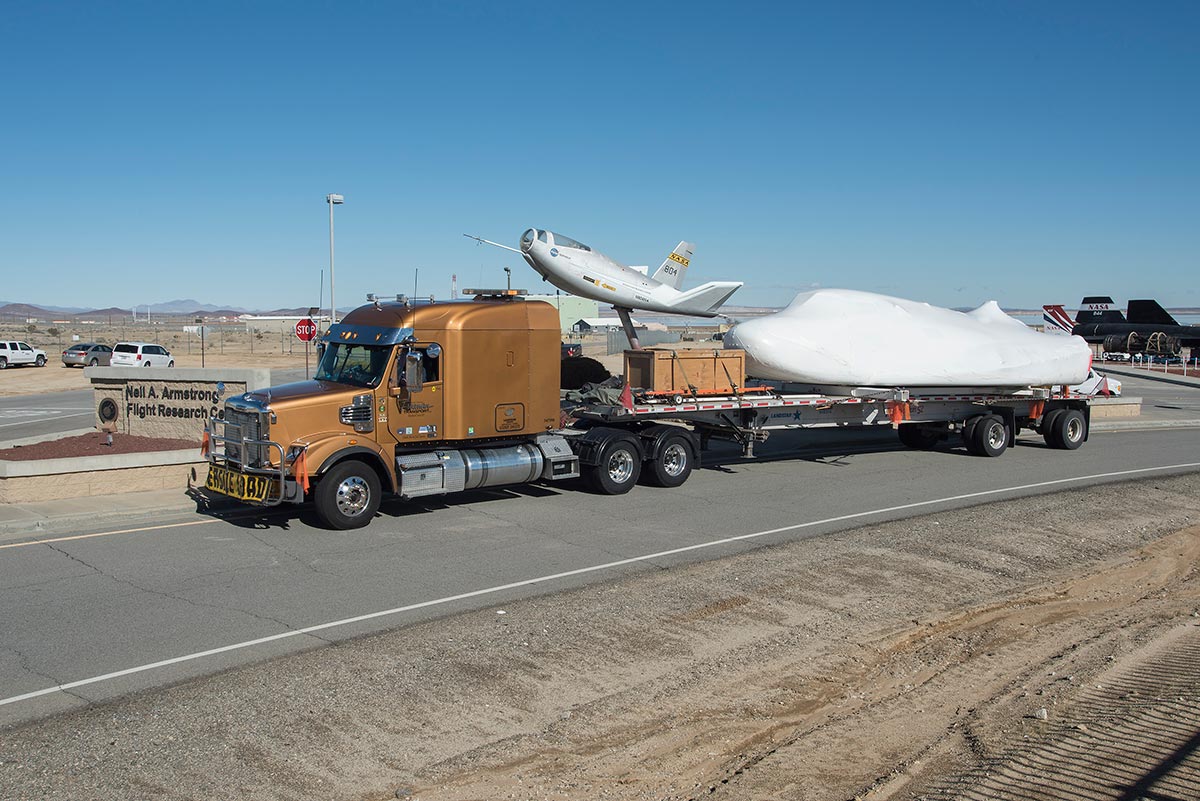 There has been a flurry of activity of all sorts this past week, so I thought it might be time for a compilation of all that is interesting and worth reading. With updates from SpaceX, Sierra Nevada, Aerojet Rocketdyne, some hints on 2017 NASA policy, and interesting developments in Russia, there's a lot to keep up with.
On the SpaceX front, they've doubled their square footage in Redmond—where their satellite internet initiative is located—and shifted their upcoming schedule around a bit. Their crew at Kennedy Space Center has been working hard getting Pad 39A up and running, and they're still not quite ready for a launch. The upcoming CRS–10 flight is time-critical, so EchoStar 23 has been bumped until after that mission flies. It's fitting that the first SpaceX flight from 39A will be headed to the ISS.
The SpaceX team has been testing the Transporter/Erector the past few days out on the pad, and there are some interesting changes, per Chris Bergin of NASASpaceFlight:
Nonetheless, TEL testing has been proceeding to plan, with the first "Throwback" test completed, which will be a change to how the Transporter Erector performs during a launch.

Normally the TE retracts away from the rocket with just over three minutes to launch. However, the "Throwback" method will see the TEL remain in place, before retracting, rapidly, at T–0.
On Jan. 20, 2017, Head of Roskosmos Igor Komarov chaired a meeting of top managers at the Voronezh Mechanical Plant, VMZ, which manufactures rocket engines, including those used on the third stage of the Soyuz rocket and on the second and third stages of Proton. The high-profile meeting followed a decision to return already manufactured RD–0110 engines from Soyuz rockets back to Voronezh, after the engine had been suspected to be a culprit in the loss of the Progress MS–04 cargo ship on Dec. 1, 2016, as it ascended to orbit onboard the Soyuz-U rocket.

According to Roskosmos, Ivan Koptev, Director General at VMZ, resigned due to poor quality control at the company and the January 20 meeting resulted in several decisions aimed to improve the production quality at VMZ. According to Kommersant, at the same meeting, Roskosmos also made a decision to recall dozens of Proton engines built at VMZ during past several years. It also initiated the quality control audit at VMZ conducted by a team of experts from another leading Russian rocket propulsion company: NPO Energomash in Moscow.
This is a horrible situation for Soyuz and Proton. This one particular materials problem has been found, but what other quality control issues of this scale—or even smaller—are lurking? It's reassuring that NPO Energomash is leading the audit at VMZ. NPO Energomash, manufacturer of the RD–180 and RD–191/181, is one of the bright spots in an otherwise abysmal Russian space program and industry.
Back here in the US, Sierra Nevada shipped its Dream Chaser spacecraft to NASA Armstrong at Edwards Air Force Base for ground and atmospheric testing. I'm excited about Dream Chaser, and Sierra Nevada is doing a great job promoting its usage to anyone and everyone. Chris Gebhardt of NASASpaceFlight wrote a great piece on Dream Chaser's past, present, and future that's worth a read.
Orbital ATK is being a little hypocritical in their politicking as they argue against government subsidies when it comes to satellite servicing. Historically, Orbital ATK has argued in favor of government subsidies when it comes to commercial ICBM usage. I discussed this topic at length on the podcast this week, and talked about how cases like these may affect future policy decisions.
Elsewhere in the politics, Aerojet Rocketdyne announced their plans to produce the AR1 in Huntsville, though they still have no customers or reason to actually produce the engine.
And finally, Marcia Smith of SpacePolicyOnline.com got a look at a draft of the 2017 NASA Transition Authorization Act and it contains some very interesting changes from the 2016 version. There could be big changes coming that affect Orion, SLS, and Commercial Crew. With such a tumultuous start to the year in politics, it's hard to see exactly how this will all play out, but there are many intriguing directions to go.
Thank you!
Thanks for reading the twelfth issue of Main Engine Cut Off Weekly. Each week, I bring you what I find interesting and important in spaceflight, and you can get it however you like best—blog, podcast, or this here column. If you like what I'm doing, I'd really appreciate your support. Head over to Patreon and become a patron for as little as $1 per month. Everything I do is supported entirely by readers and listeners like you, and every little bit of support helps. Big thanks to those of you out there supporting!
If you'd rather help support another way, I'd love for you to help spread the word—tell a friend about Main Engine Cut Off, tweet a link, or submit something interesting I'm writing or saying to your favorite subreddit.
Thanks for reading, and I'll talk to you next week.
— Anthony